ID licitatie: 72.2
Serie inel: Ro-20-660988
€ 30
Original Team N
NEPOT "GERALD" CEL MAI BUN REPRODUCATOR FIU DE "MESSI" ZDENEK PAVLIK
NEPOT "AU 602-12-1128" CEL MAI BUN REPROCATOR PAUL POPOVICI
Father to :0758520/22
5th ace speed pigeon 4races
SEMIF 64th place 270 km
RACE NR 3 65th place	200 km
RACE NR 2 21th place	150 km
RACE NR 1 57th place	110 km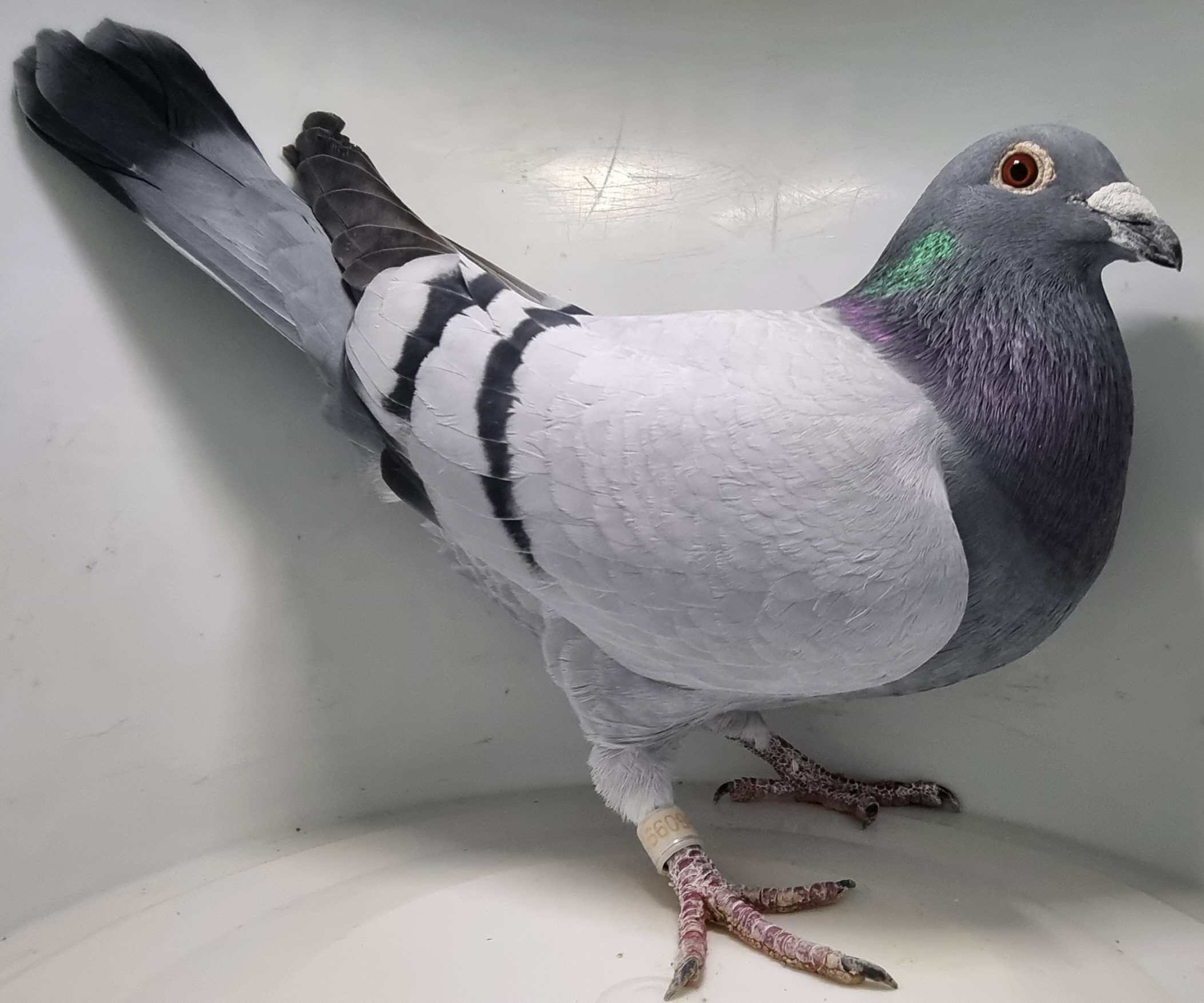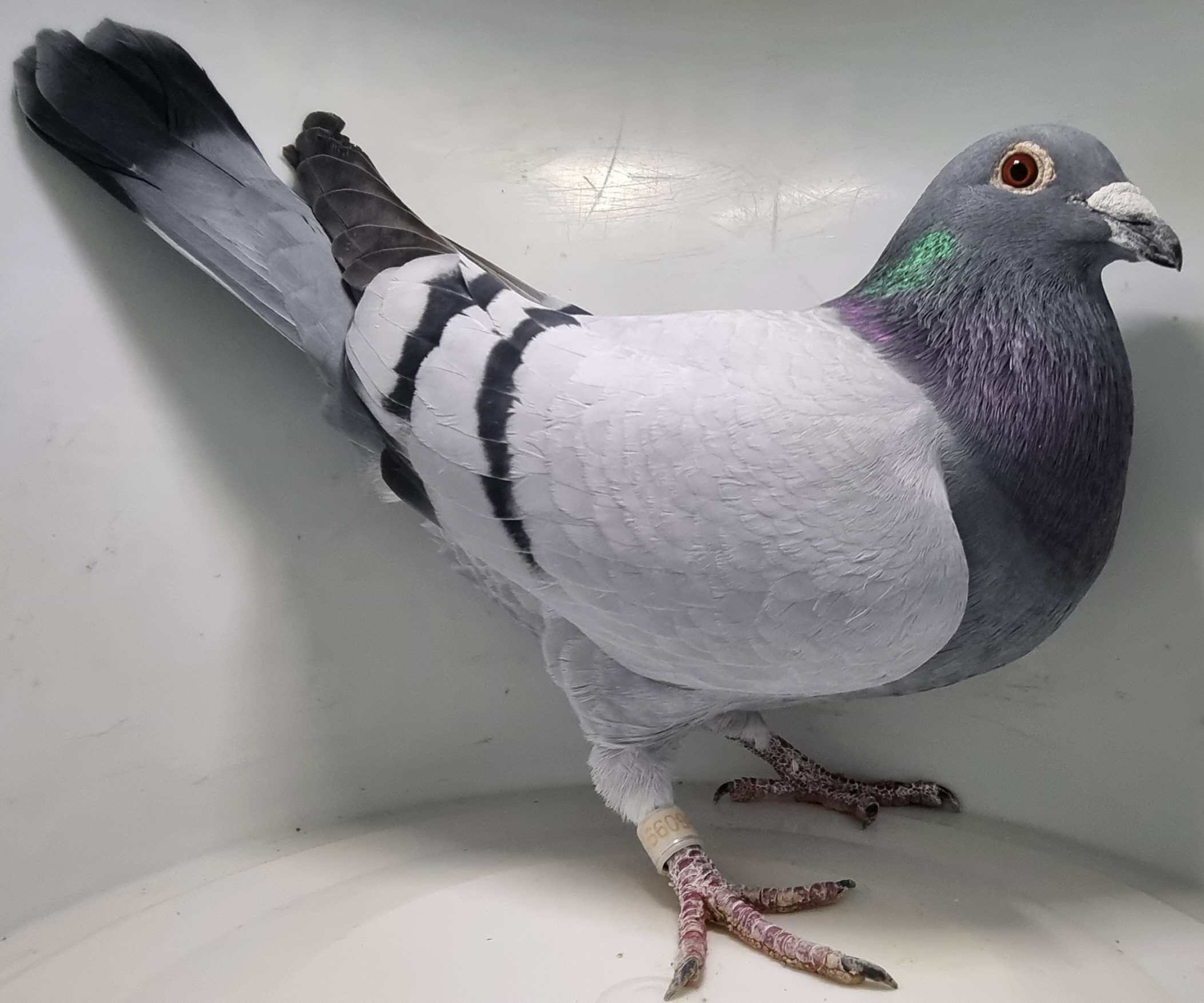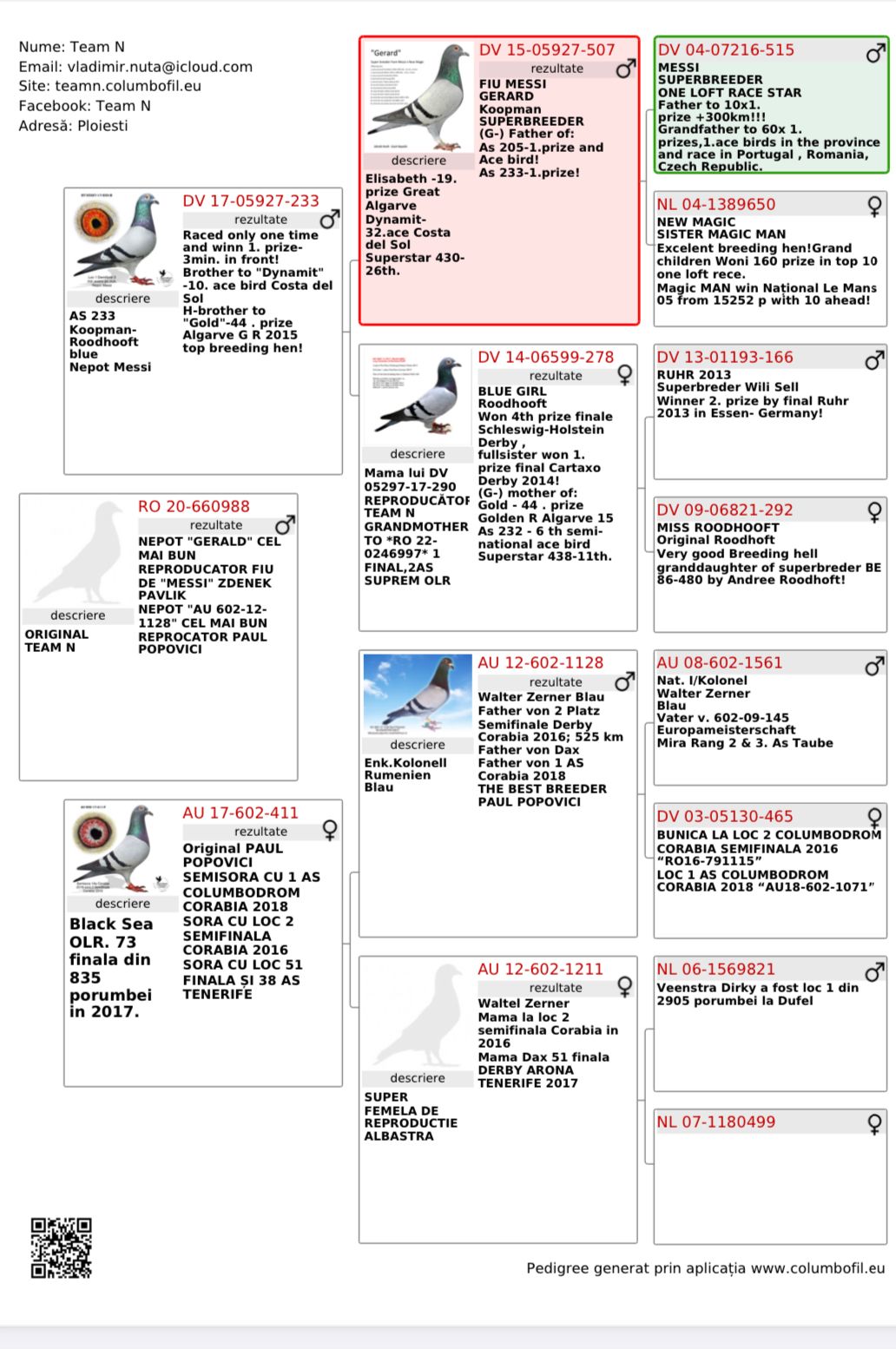 Pedigree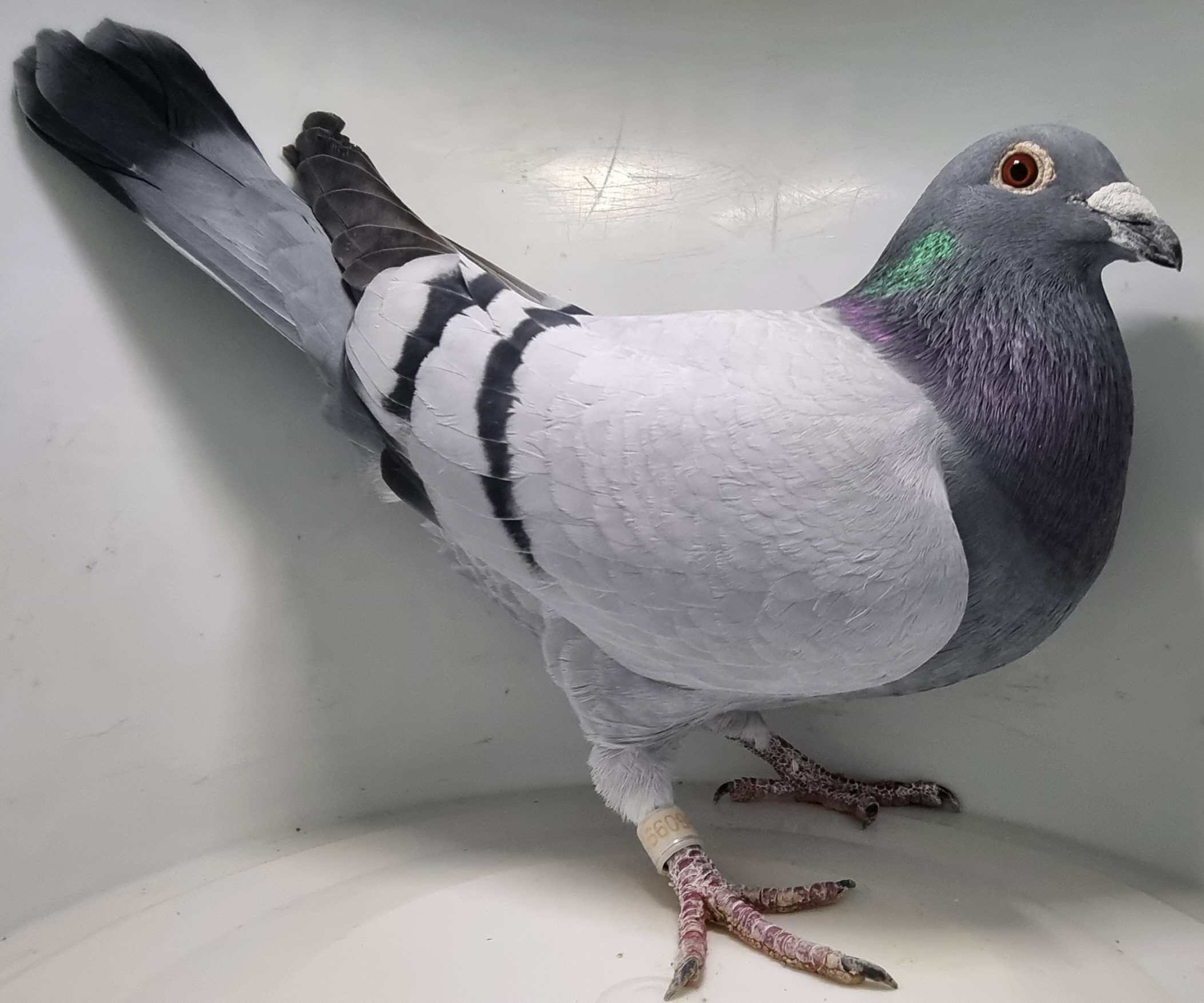 Ro-20-660988
Gerald
Original Team N
NEPOT "GERALD" CEL MAI BUN REPRODUCATOR FIU DE "MESSI" ZDENEK PAVLIK NEPOT "AU 602-12-1128" CEL MAI BUN REPROCATOR PAUL POPOVICI Father to :0758520/22 5th ace speed pigeon 4races SEMIF 64th place 270 km RACE NR 3 65th place 200 km RACE NR 2 21th place 150 km RACE NR 1 57th place 110 km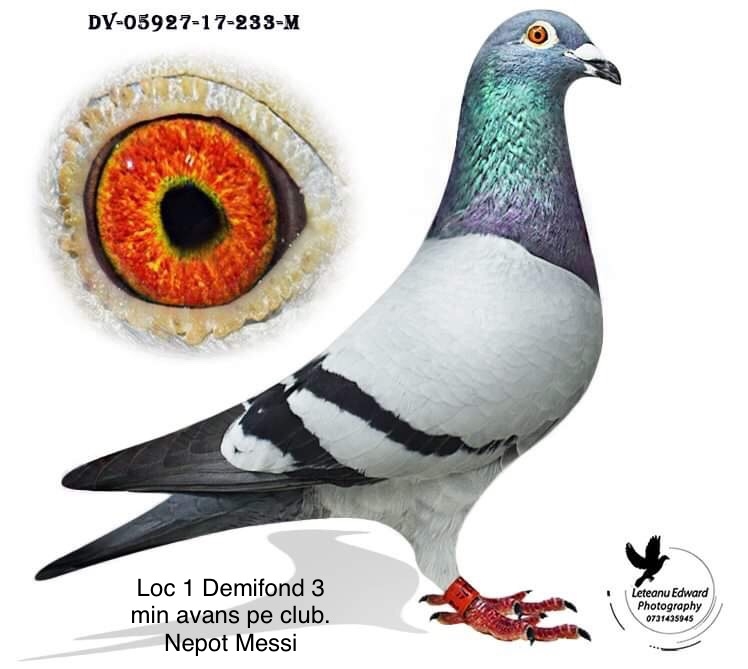 DV 17-05927-233
TEAM N 233
AS 233 Koopman-Roodhooft blue Nepot Messi
Raced only one time and winn 1. prize- 3min. in front! Brother to "Dynamit" -10. ace bird Costa del Sol H-brother to "Gold"-44 . prize Algarve G R 2015 top breeding hen!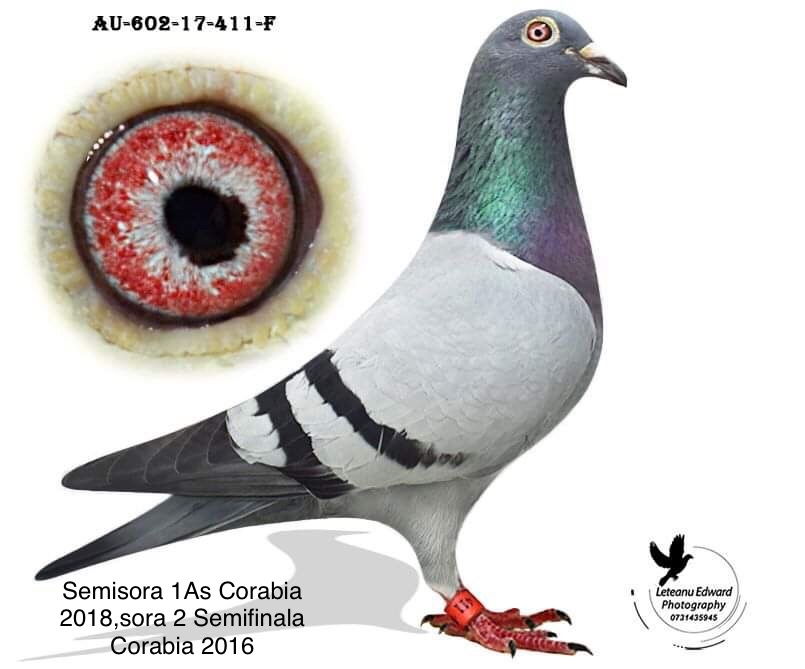 AU 17-602-411
Team N 411
Black Sea OLR. 73 finala din 835 porumbei in 2017.
Original PAUL POPOVICI SEMISORA CU 1 AS COLUMBODROM CORABIA 2018 SORA CU LOC 2 SEMIFINALA CORABIA 2016 SORA CU LOC 51 FINALA ȘI 38 AS TENERIFE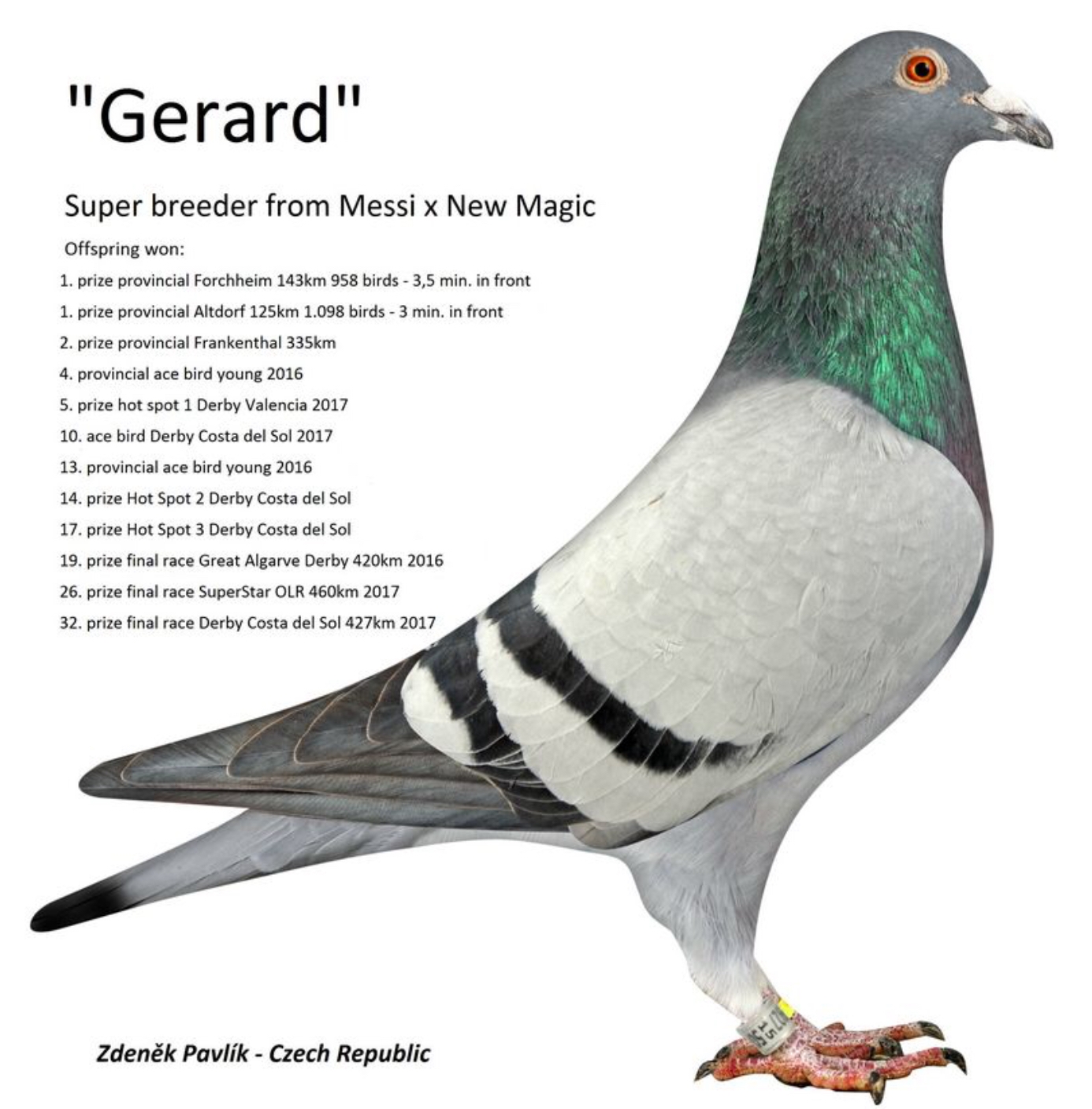 DV 15-05927-507
507
Elisabeth -19. prize Great Algarve Dynamit-32.ace Costa del Sol Superstar 430-26th.
FIU MESSI GERARD Koopman SUPERBREEDER (G-) Father of: As 205-1.prize and Ace bird! As 233-1.prize!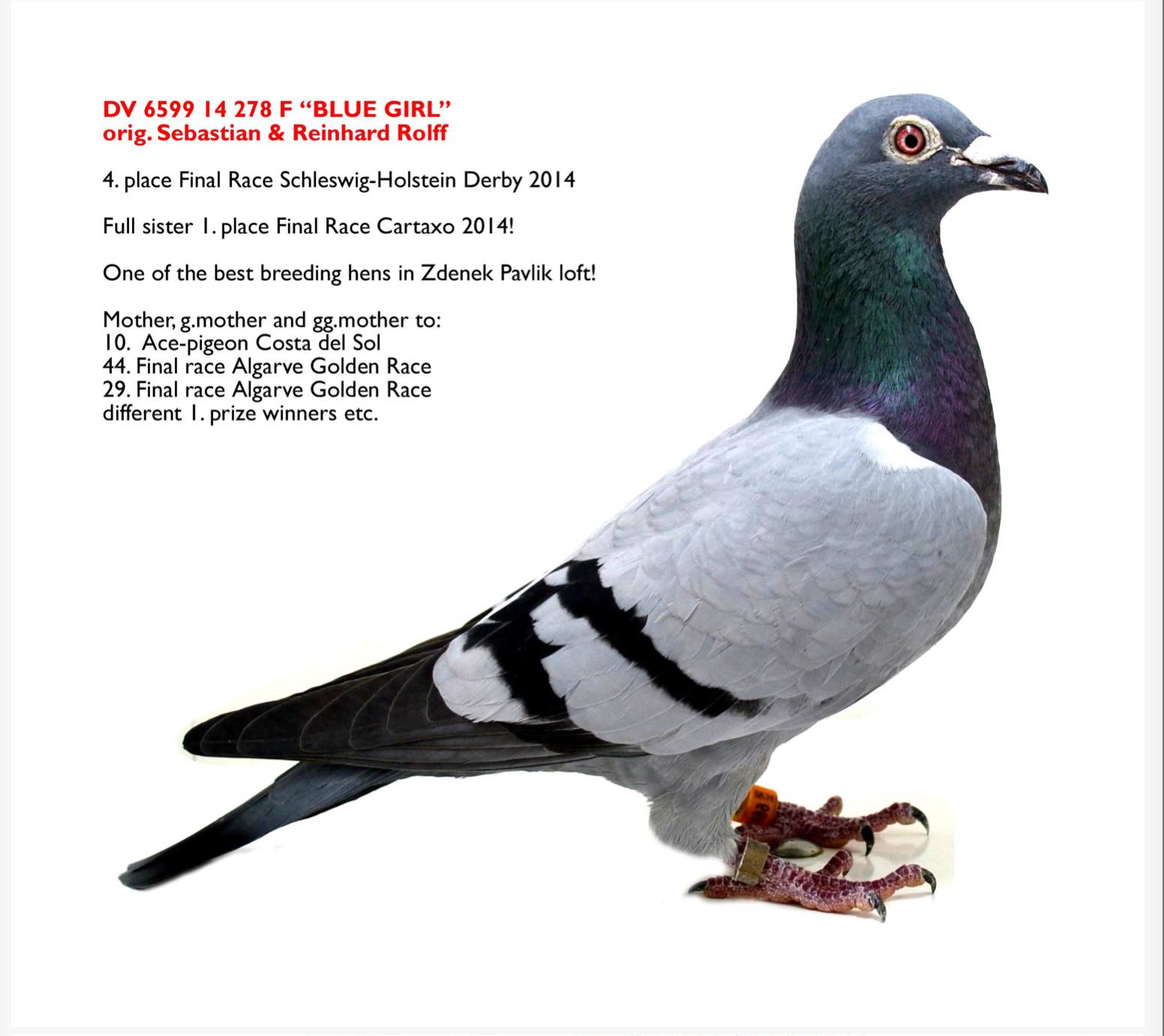 DV 14-06599-278
278
Mama lui DV 05297-17-290 REPRODUCĂTOR TEAM N
BLUE GIRL Roodhooft Won 4th prize finale Schleswig-Holstein Derby , fullsister won 1. prize final Cartaxo Derby 2014! (G-) mother of: Gold - 44 . prize Golden R Algarve 15 As 232 - 6 th semi- national ace bird Superstar 438-11th.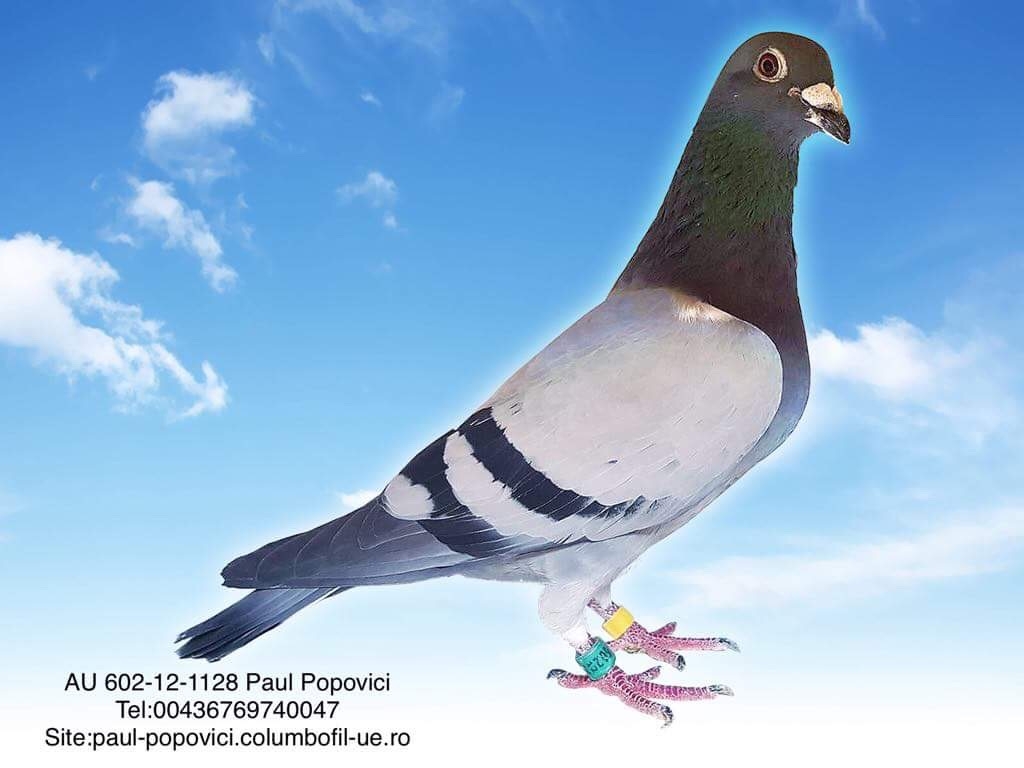 AU 12-602-1128
128
Enk.Kolonell Rumenien Blau
Walter Zerner Blau Father von 2 Platz Semifinale Derby Corabia 2016; 525 km Father von Dax Father von 1 AS Corabia 2018 THE BEST BREEDER PAUL POPOVICI
AU 12-602-1211
211
SUPER FEMELA DE REPRODUCTIE ALBASTRA
Waltel Zerner Mama la loc 2 semifinala Corabia in 2016 Mama Dax 51 finala DERBY ARONA TENERIFE 2017
DV 04-07216-515
515
MESSI Koopman x Janssen Maybe the best breeder "One loft Race "
MESSI SUPERBREEDER ONE LOFT RACE STAR Father to 10x1. prize +300km!!! Grandfather to 60x 1. prizes,1.ace birds in the province and race in Portugal , Romania, Czech Republic.
NL 04-1389650
650
Gerald Koopman Daughter of De Lorris 1st of 5256 p. Daughterr of Annelies super breding hen.
NEW MAGIC SISTER MAGIC MAN Excelent breeding hen!Grand children Woni 160 prize in top 10 one loft rece. Magic MAN win Național Le Mans 05 from 15252 p with 10 ahead!
DV 13-01193-166
166
Sister won 1;18;27;76 and 89. Prize in Essen 2012 and was 2 Ace bird!
RUHR 2013 Superbreder Wili Sell Winner 2. prize by final Ruhr 2013 in Essen- Germany!
DV 09-06821-292
292
Doughters wons: 1st prize final race derby Cartaxo Portugal 4. prize final race
MISS ROODHOOFT Original Roodhoft Very good Breeding hell granddaughter of superbreder BE 86-480 by Andree Roodhoft!
AU 08-602-1561
561
Nat. I/Kolonel Walter Zerner Blau Vater v. 602-09-145 Europameisterschaft Mira Rang 2 & 3. As Taube
Nat. I/Kolonel Walter Zerner Blau Vater v. 602-09-145 Europameisterschaft Mira Rang 2 & 3. As Taube
DV 03-05130-465
465
Bar Dieter Geh. Vandenabelle/Schellens
BUNICA LA LOC 2 COLUMBODROM CORABIA SEMIFINALA 2016 "RO16-791115" LOC 1 AS COLUMBODROM CORABIA 2018 "AU18-602-1071"
NL 06-1569821
Fiu Dirk (Koopman)
Veenstra Dirky a fost loc 1 din 2905 porumbei la Dufel
NL 07-1180499
Fica MR Blue