ID licitatie: 14.15
Serie inel: RO-20-486763
€ 50
GR ( daughter / son ) MESSI
ORIGINAL TEAM N
FIU MESSI* MAMA 10 AS BRASOV 28 Final , 21 Semifinal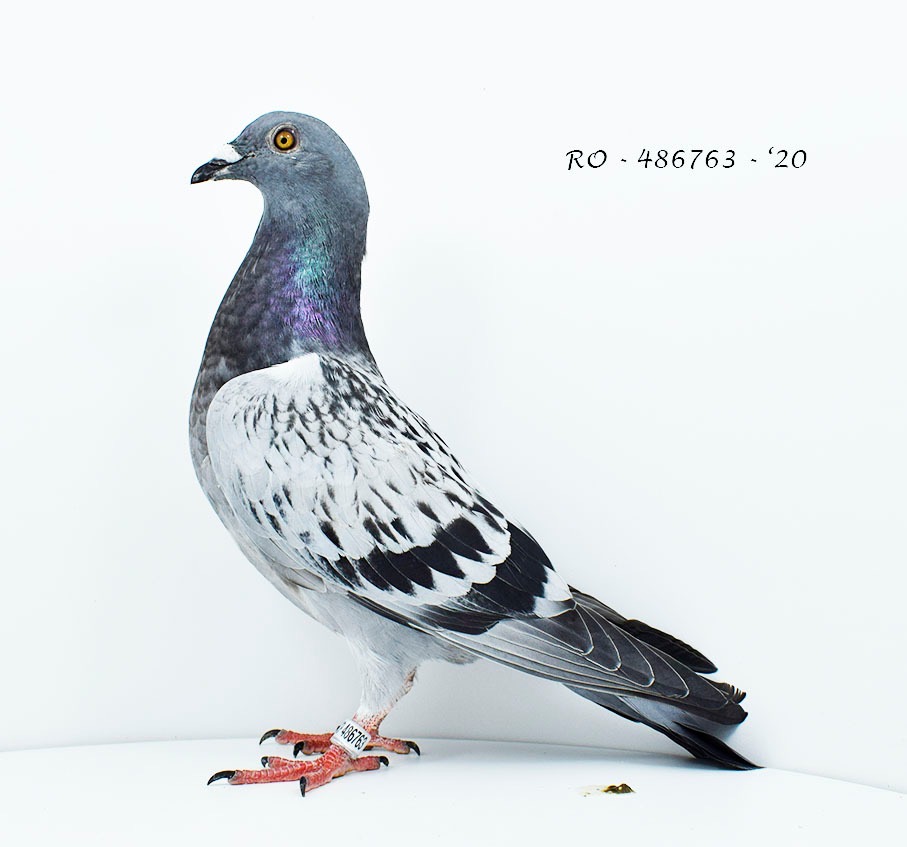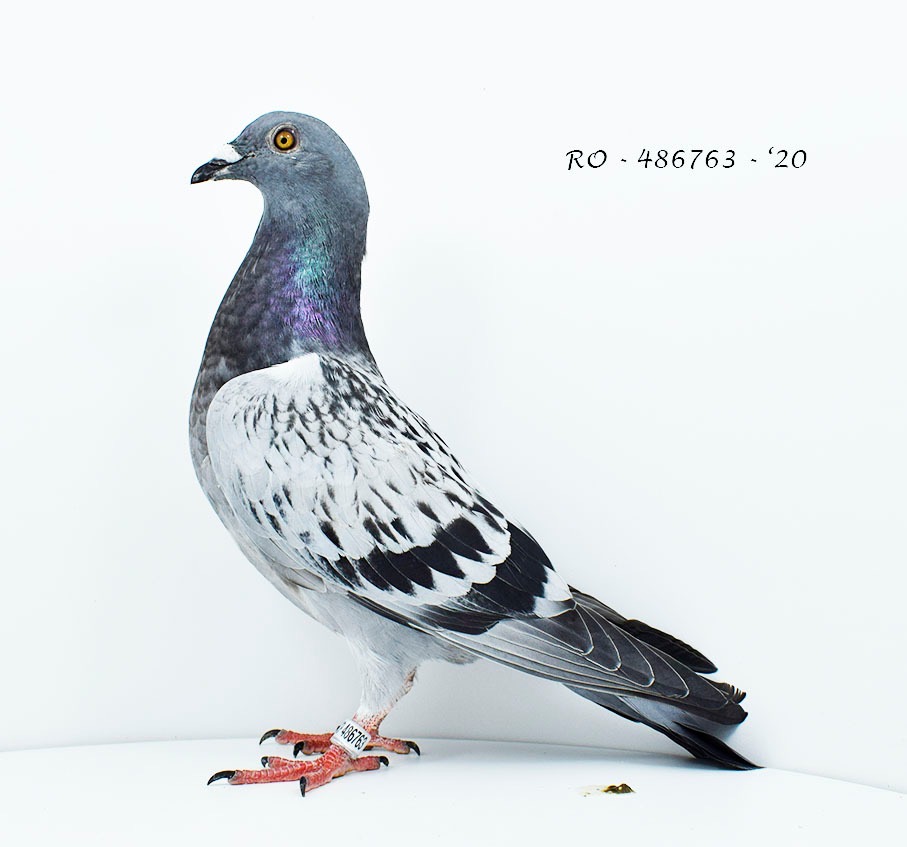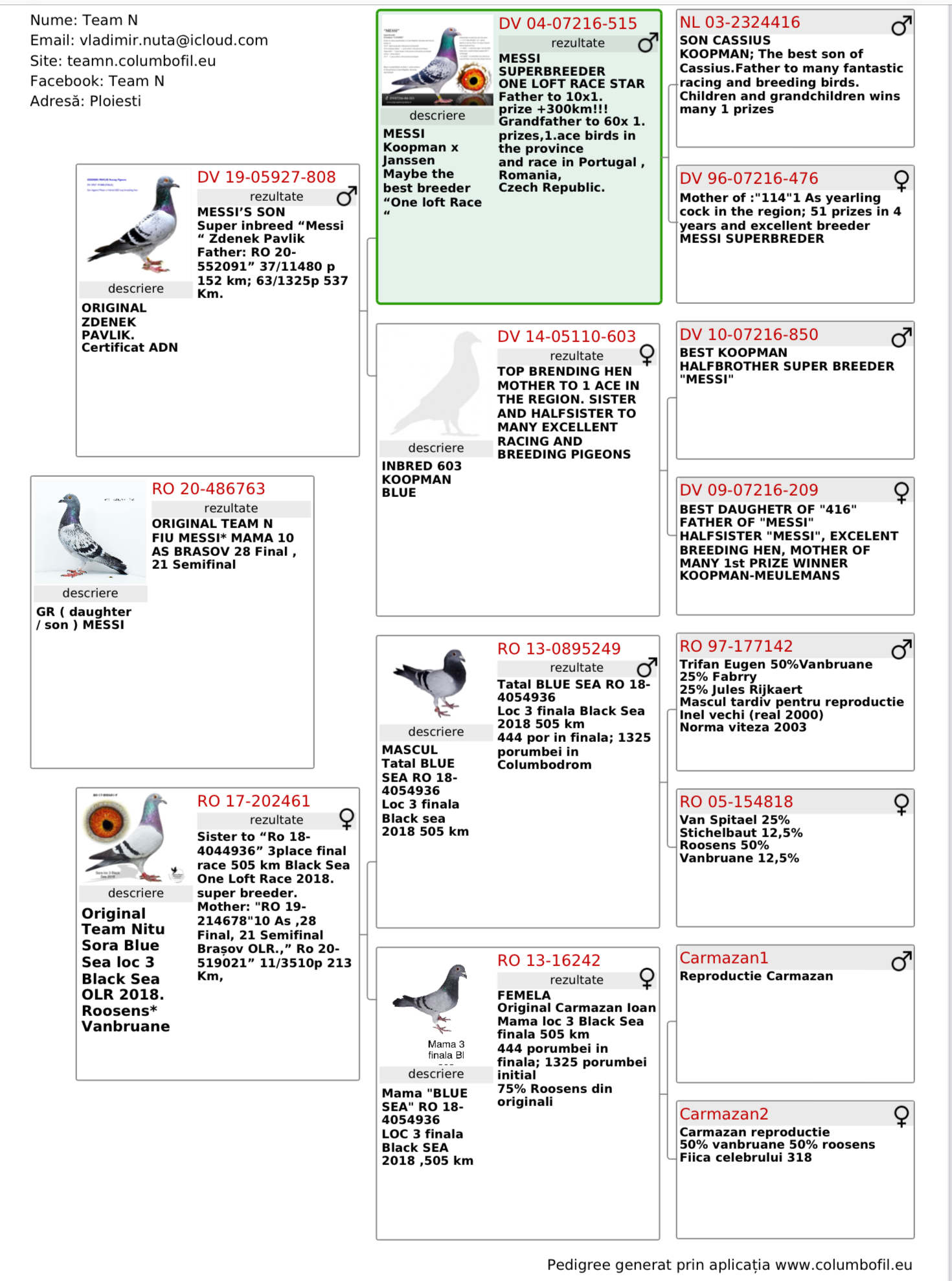 Pedigree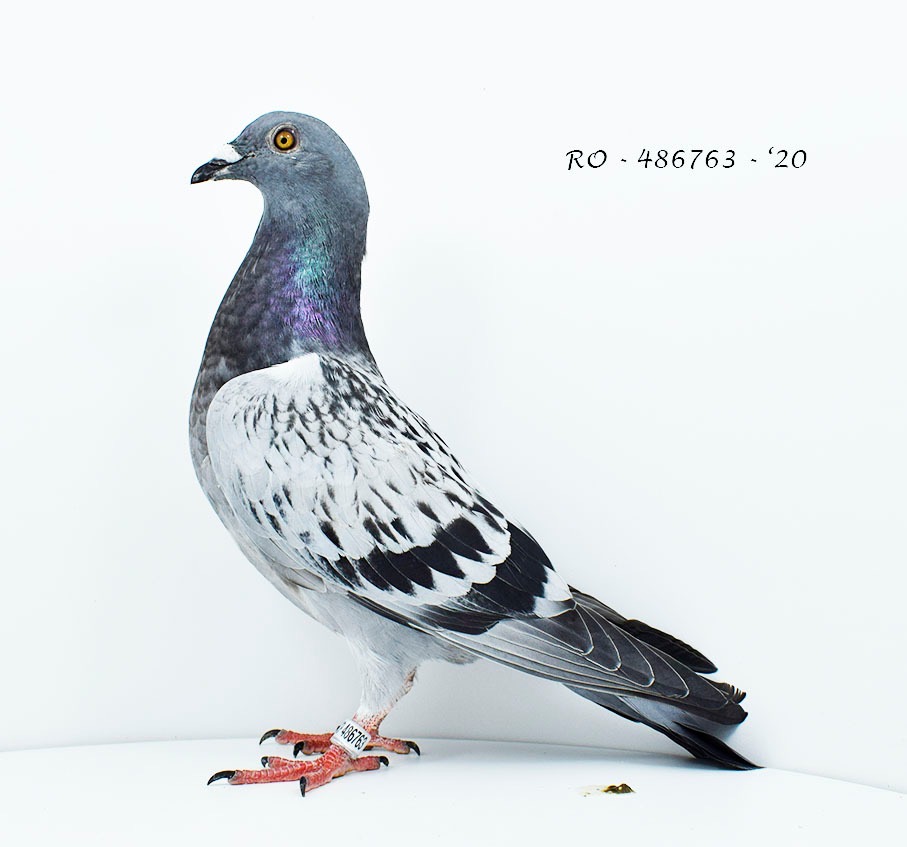 RO-20-486763
763
GR ( daughter / son ) MESSI
ORIGINAL TEAM N FIU MESSI* MAMA 10 AS BRASOV 28 Final , 21 Semifinal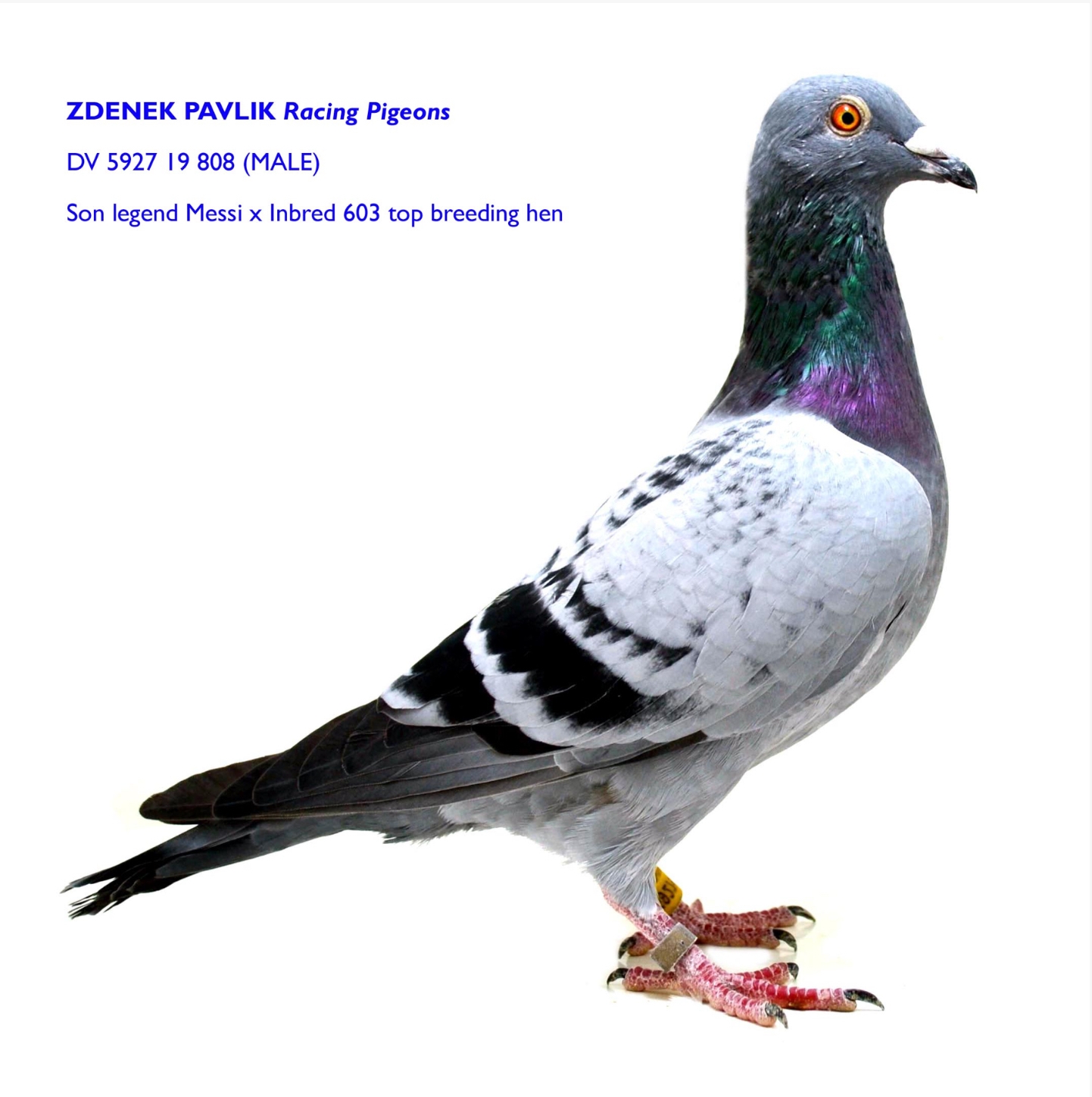 DV 19-05927-808
Fiu Messi
ORIGINAL ZDENEK PAVLIK. Certificat ADN
MESSI'S SON Super inbreed "Messi " Zdenek Pavlik Father: RO 20-552091" 37/11480 p 152 km; 63/1325p 537 Km.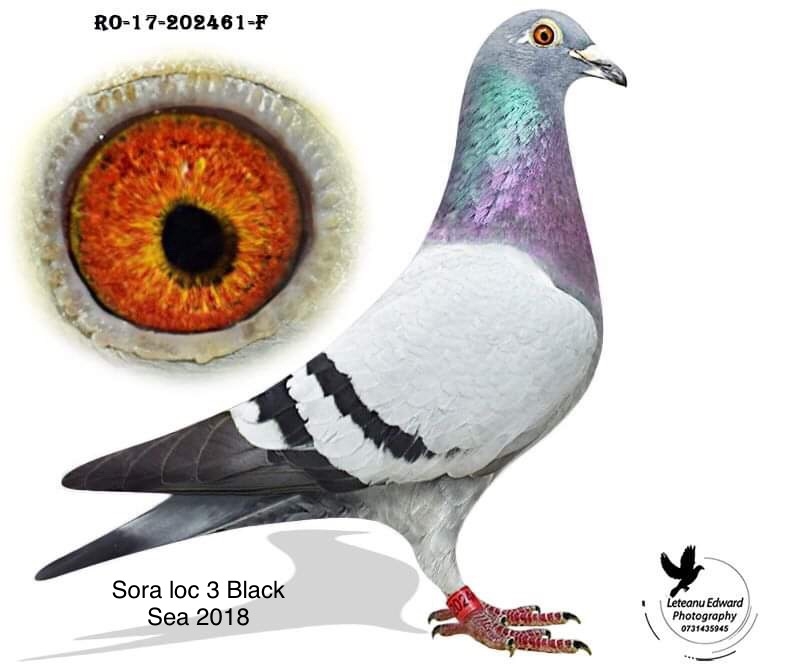 RO 17-202461
Blue N
Original Team Nitu Sora Blue Sea loc 3 Black Sea OLR 2018. Roosens* Vanbruane
Sister to "Ro 18-4044936" 3place final race 505 km Black Sea One Loft Race 2018. super breeder. Mother: "RO 19-214678"10 As ,28 Final, 21 Semifinal Brașov OLR.," Ro 20-519021" 11/3510p 213 Km,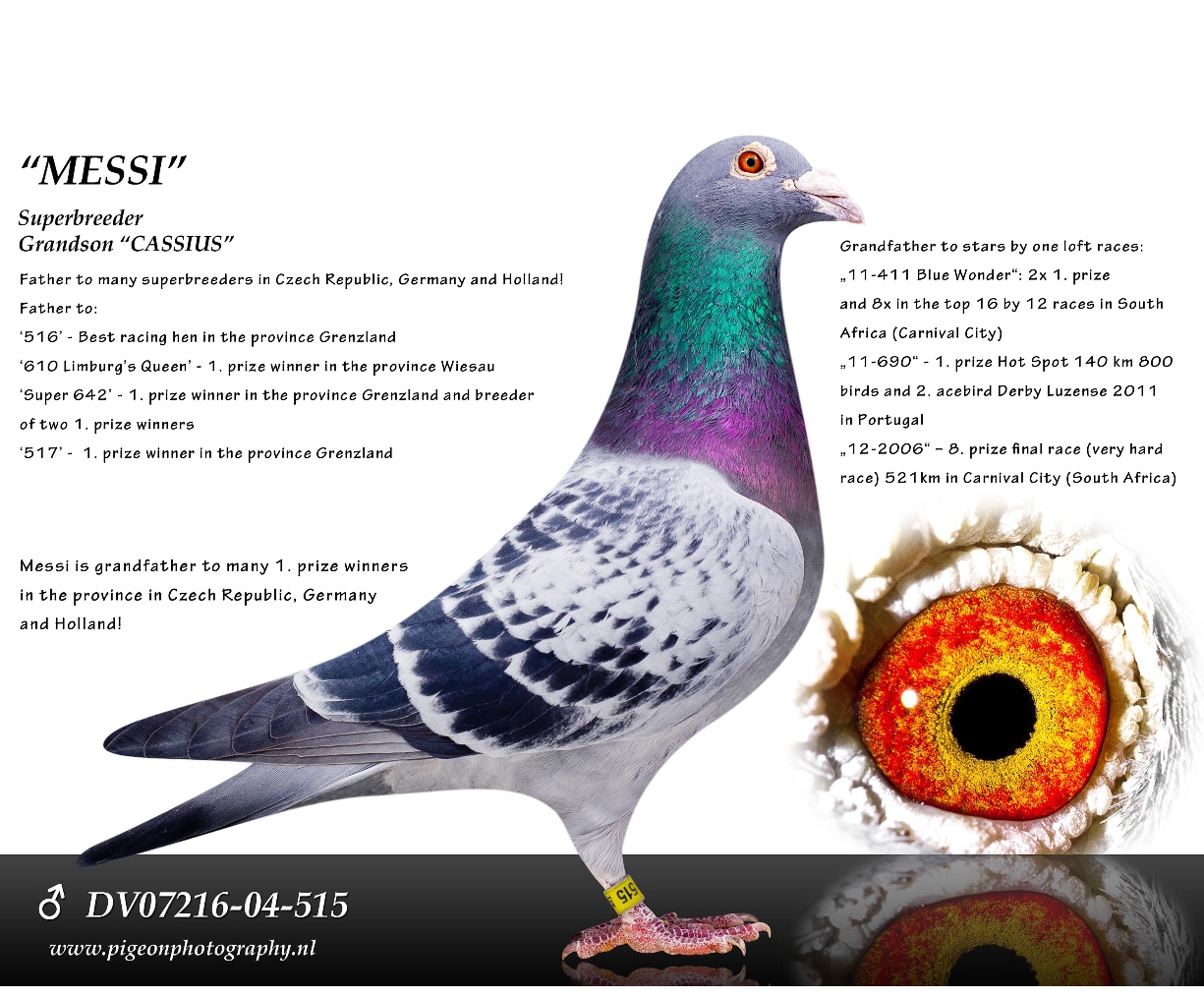 DV 04-07216-515
515
MESSI Koopman x Janssen TATAL LUI 290 REPRODUCATOR TEAM N
MESSI SUPERBREEDER ONE LOFT RACE STAR Father to 10x1. prize +300km!!! Grandfather to 60x 1. prizes,1.ace birds in the province and race in Portugal , Romania, Czech Republic.
NL 03-2324416
416
SON CASSIUS KOOPMAN; The best son of Cassius.Father to many fantastic racing and breeding birds. Children and grandchildren wins many 1 prizes
DV 96-07216-476
476
Die 476 Janssen* Meulemans KWEEKDUIVIN
Mother of :"114"1 As yearling cock in the region; 51 prizes in 4 years and excellent breeder MESSI SUPERBREDER