ID licitatie: 11.6
Serie inel: RO 20-660996
€ 100
ORIGINAL TEAM N
NEPOT "MESSI" ZDENEK PAVLIK, SON 18 PL DERBY NIKOLAEV TOATAL LIBERATION ( 4 Final 548Km,11 Semifinal 298KM 1As Golden Loft"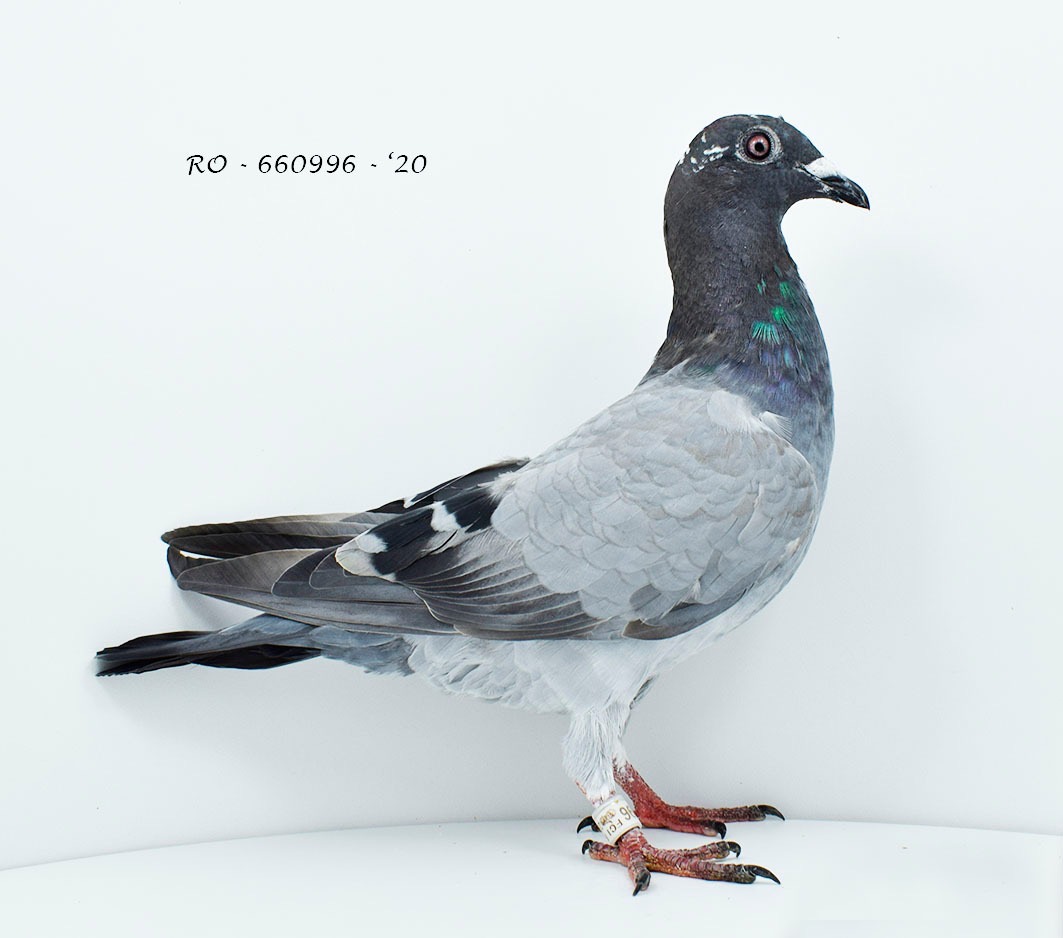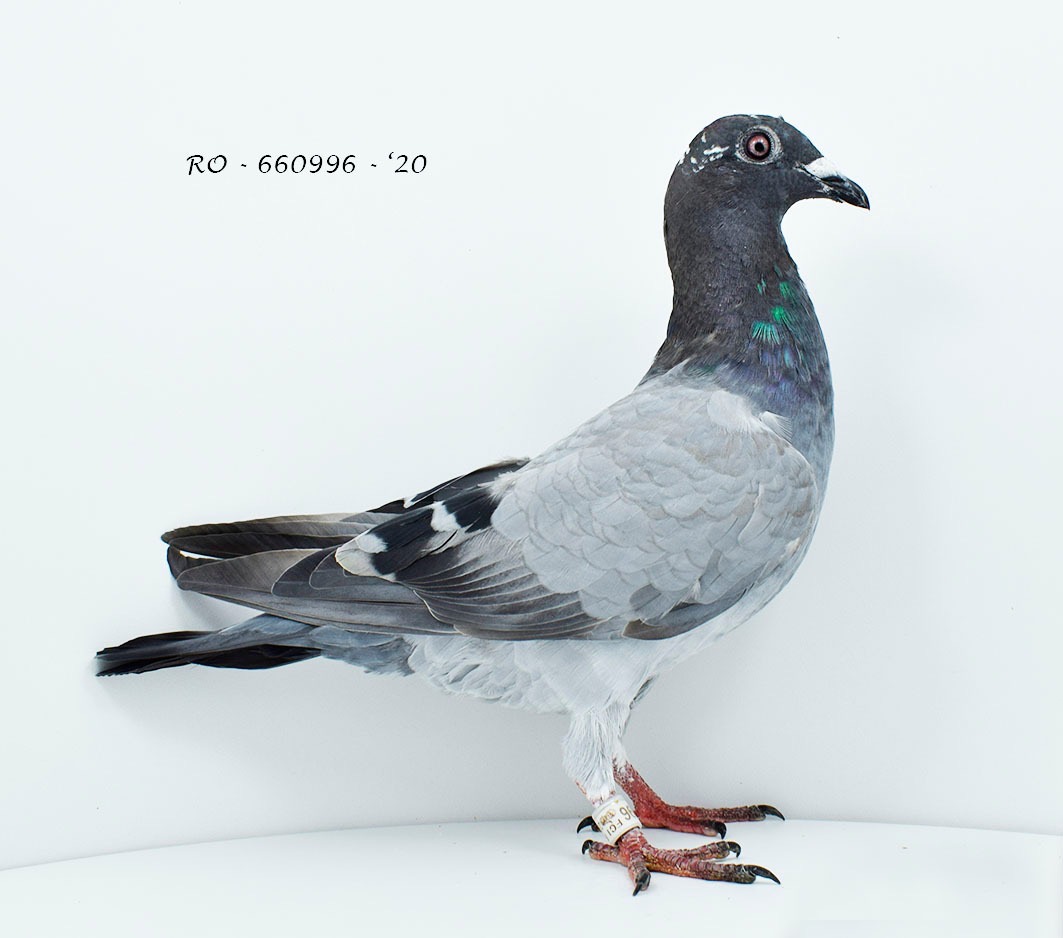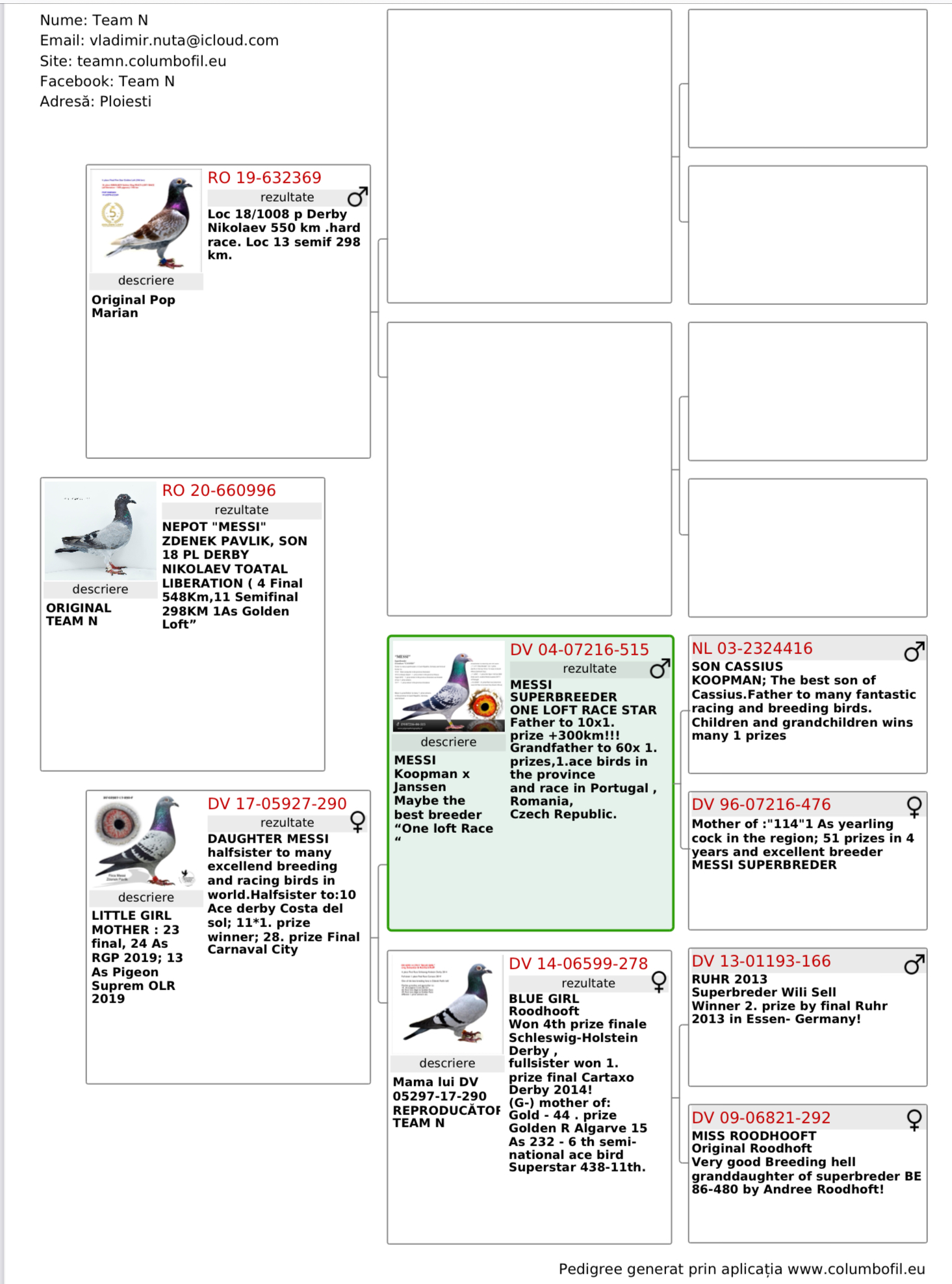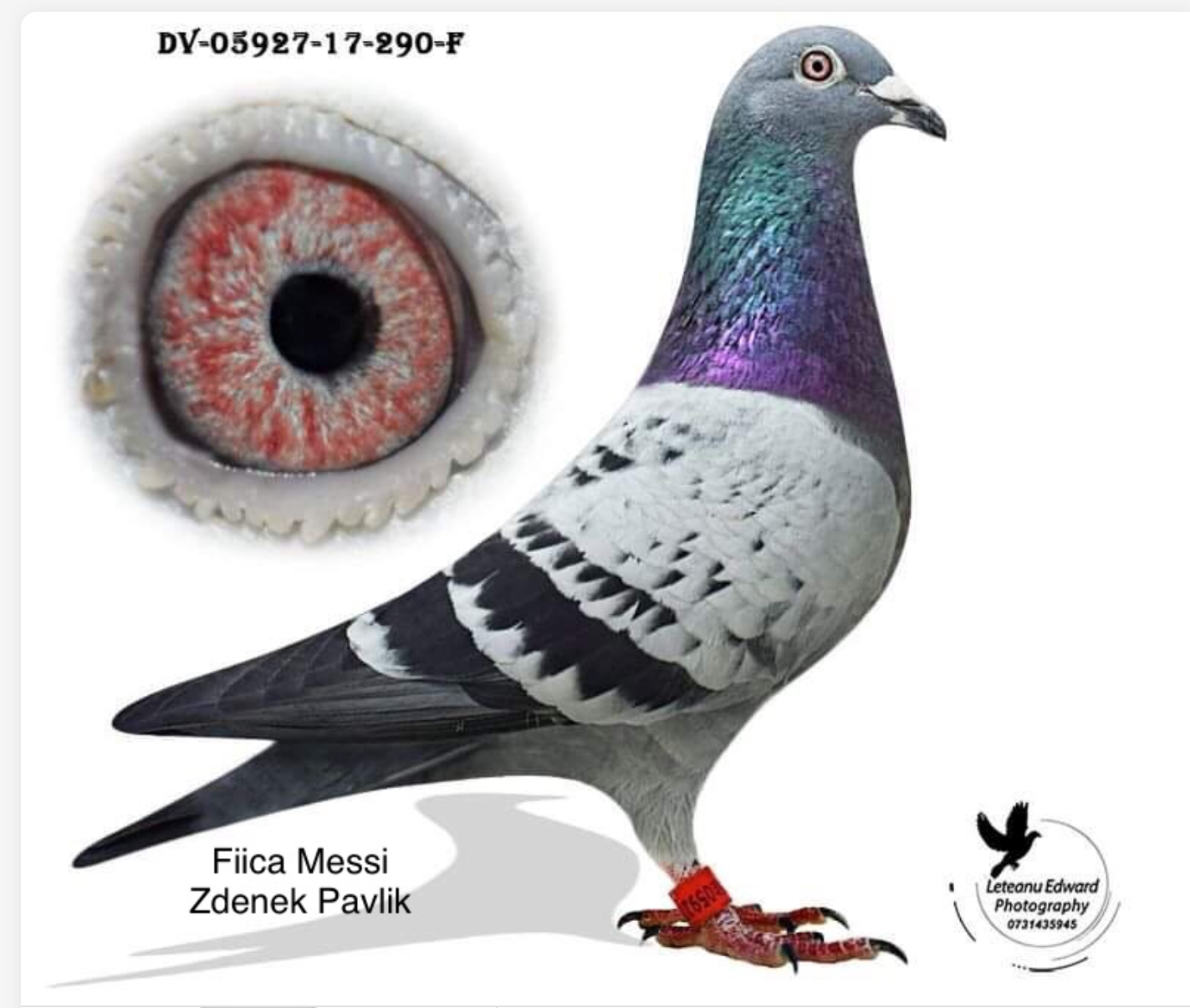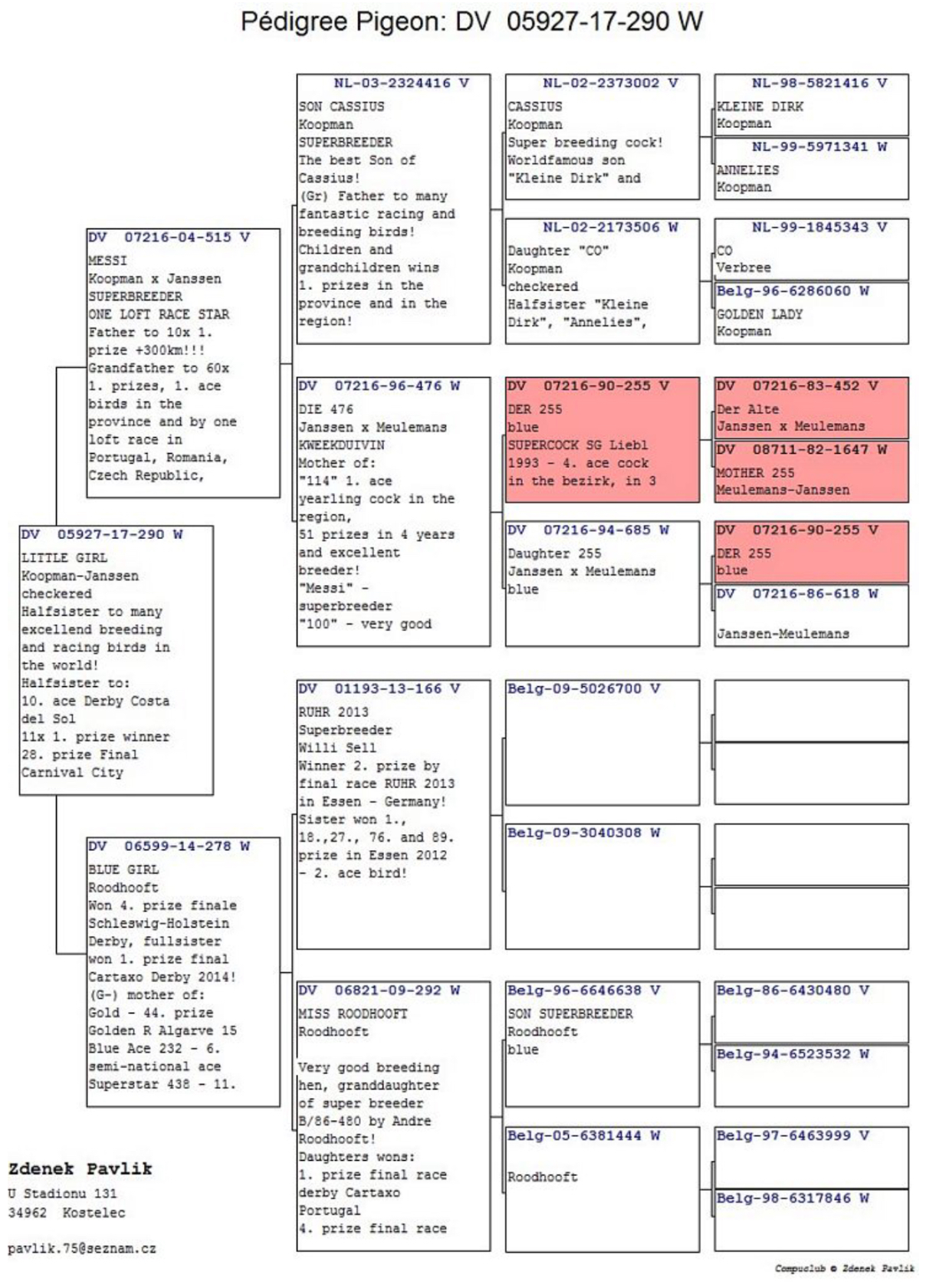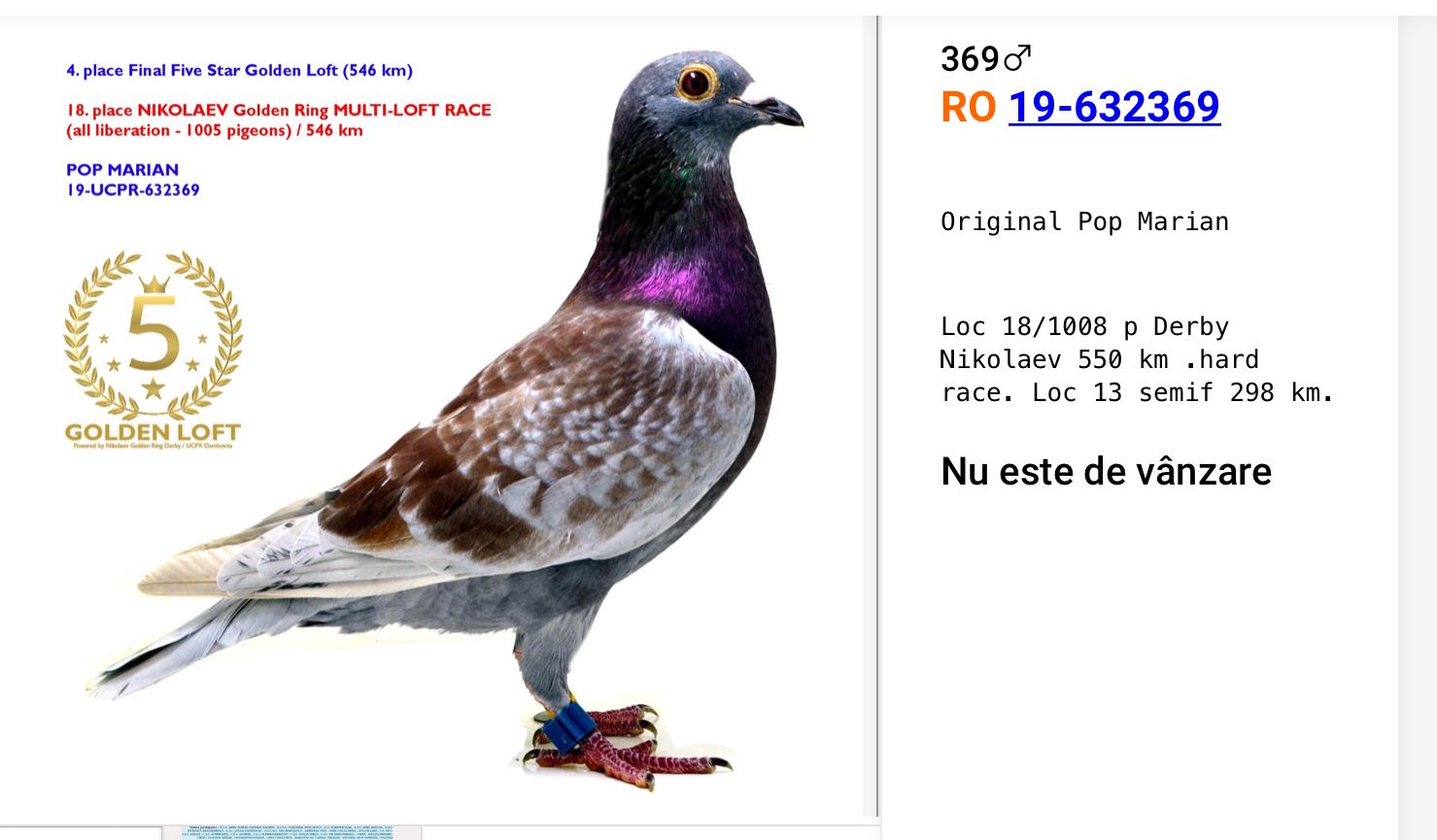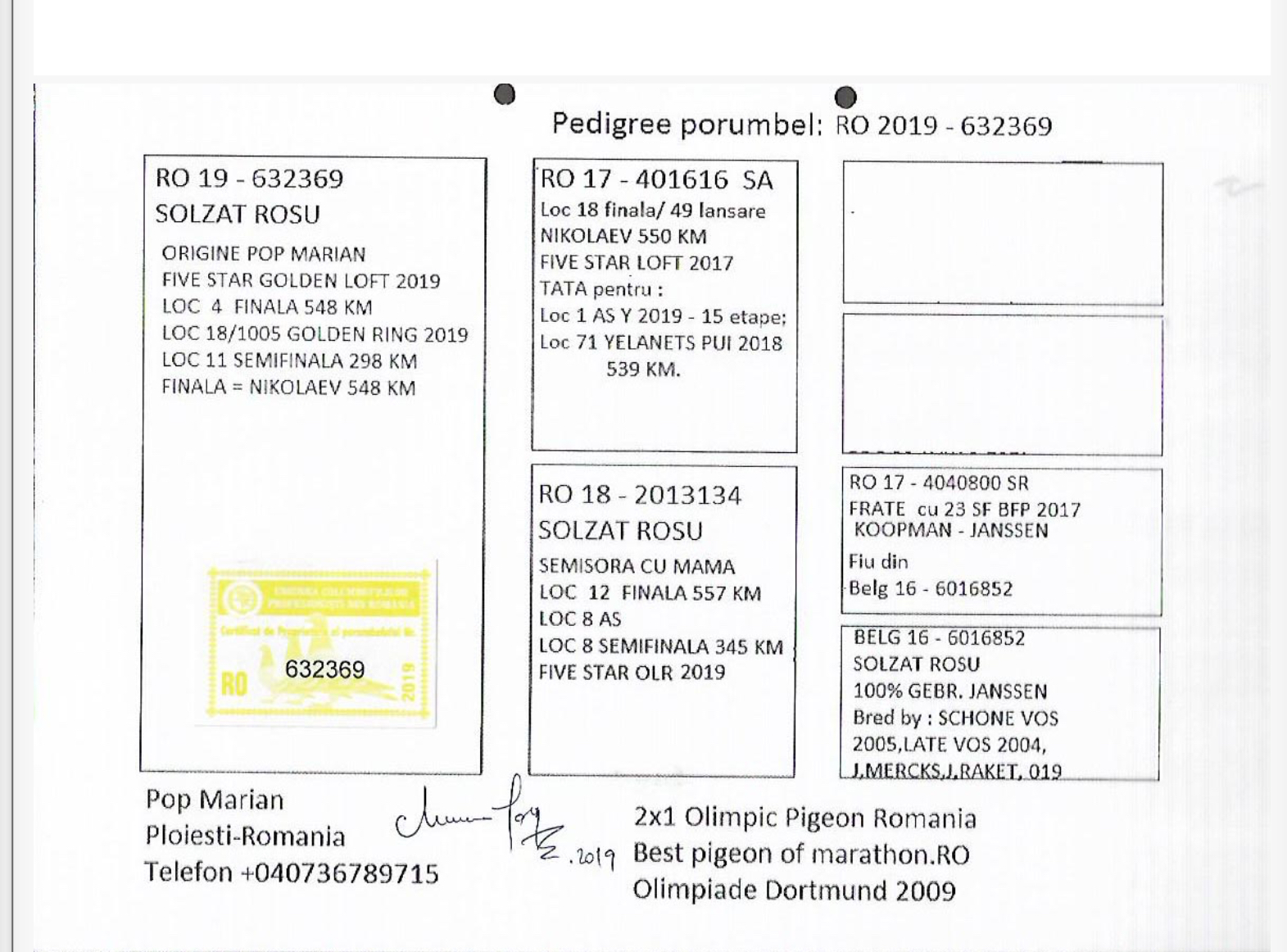 Pedigree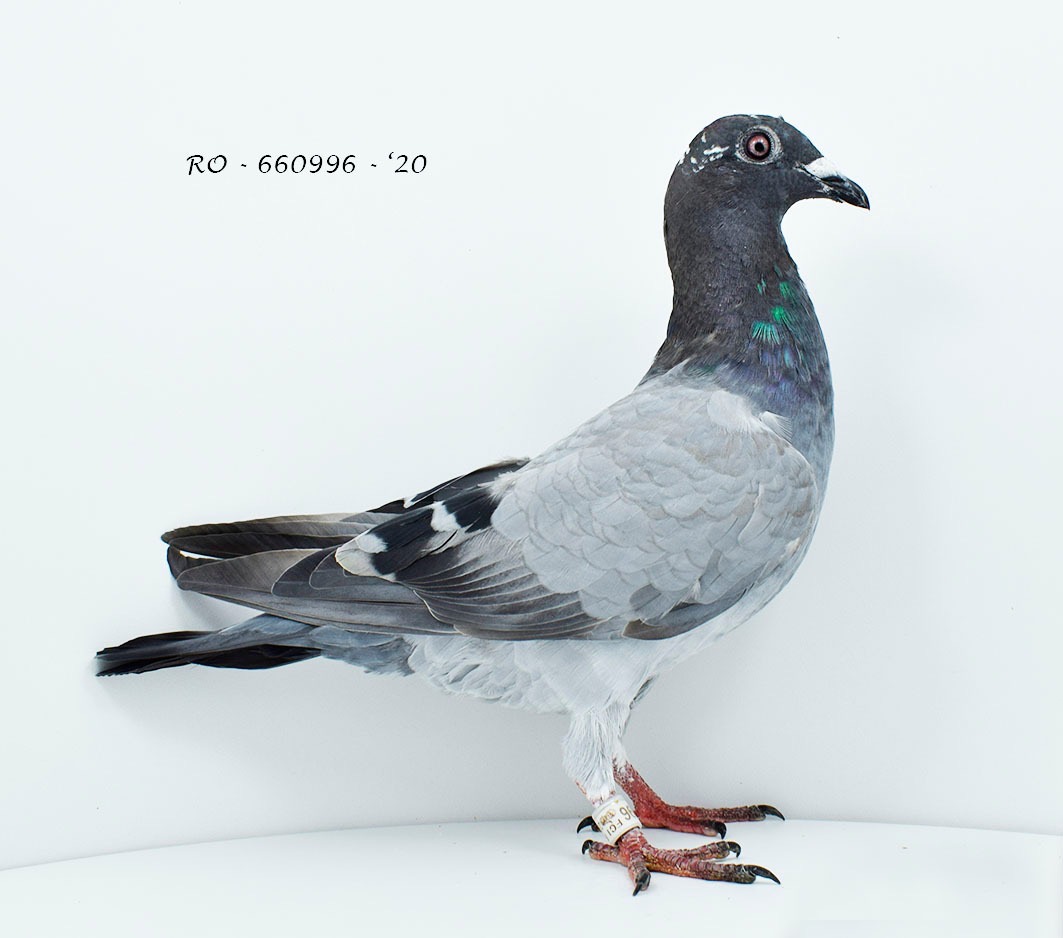 RO 20-660996
996
ORIGINAL TEAM N
NEPOT "MESSI" ZDENEK PAVLIK, SON 18 PL DERBY NIKOLAEV TOATAL LIBERATION ( 4 Final 548Km,11 Semifinal 298KM 1As Golden Loft"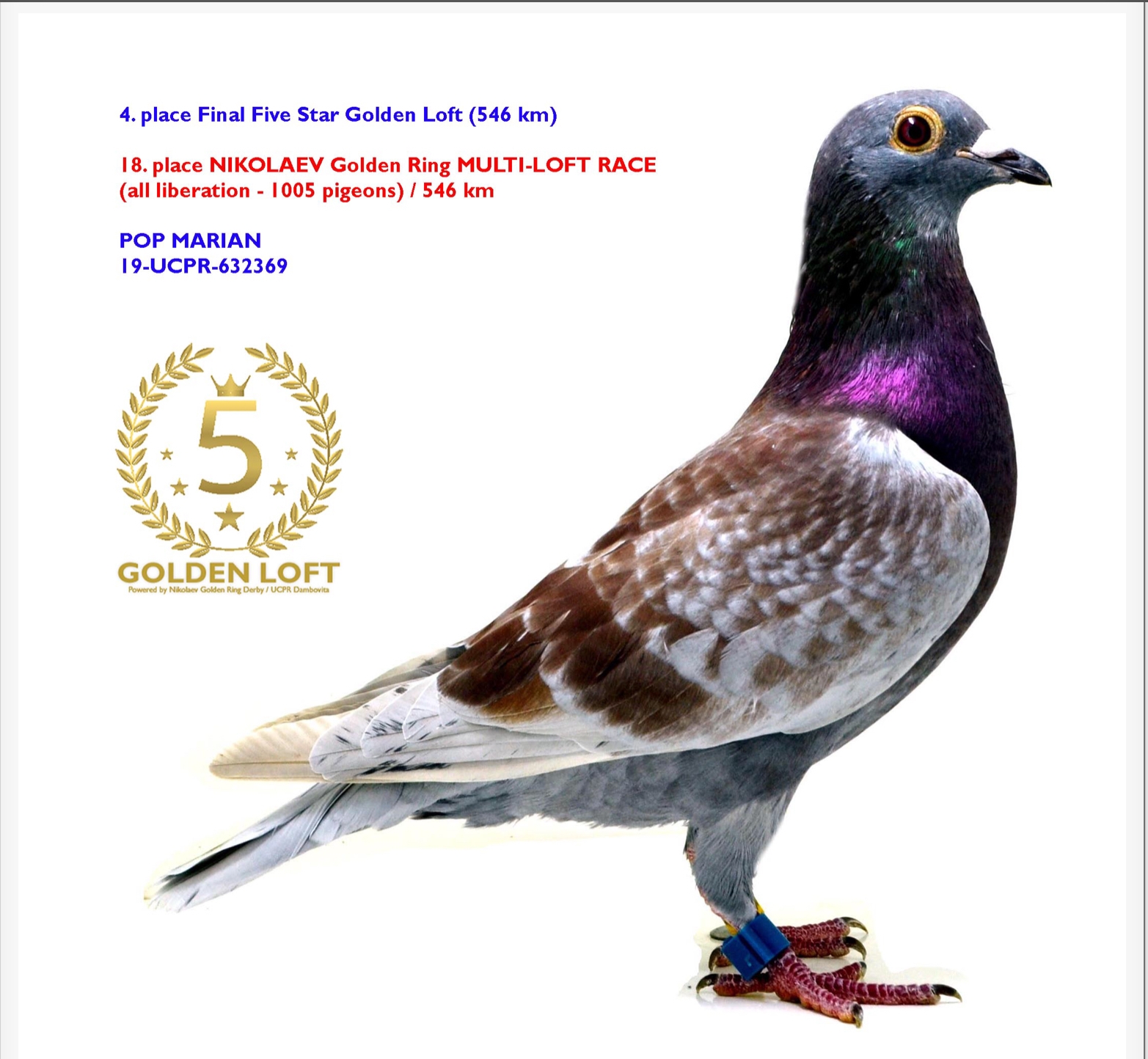 RO 19-632369
369
Original Pop Marian
Loc 18/1008 p Derby Nikolaev 550 km .hard race. Loc 13 semif 298 km.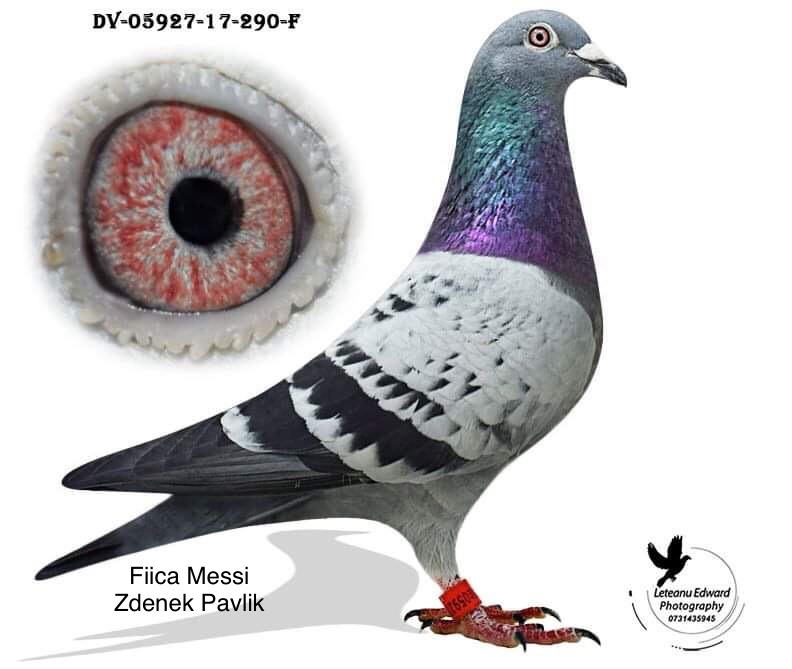 DV 17-05927-290
Fiica Messi
LITTLE GIRL MOTHER : 23 final, 24 As RGP 2019; 13 As Pigeon Suprem OLR 2019
DAUGHTER MESSI halfsister to many excellend breeding and racing birds in world.Halfsister to:10 Ace derby Costa del sol; 11*1. prize winner; 28. prize Final Carnaval City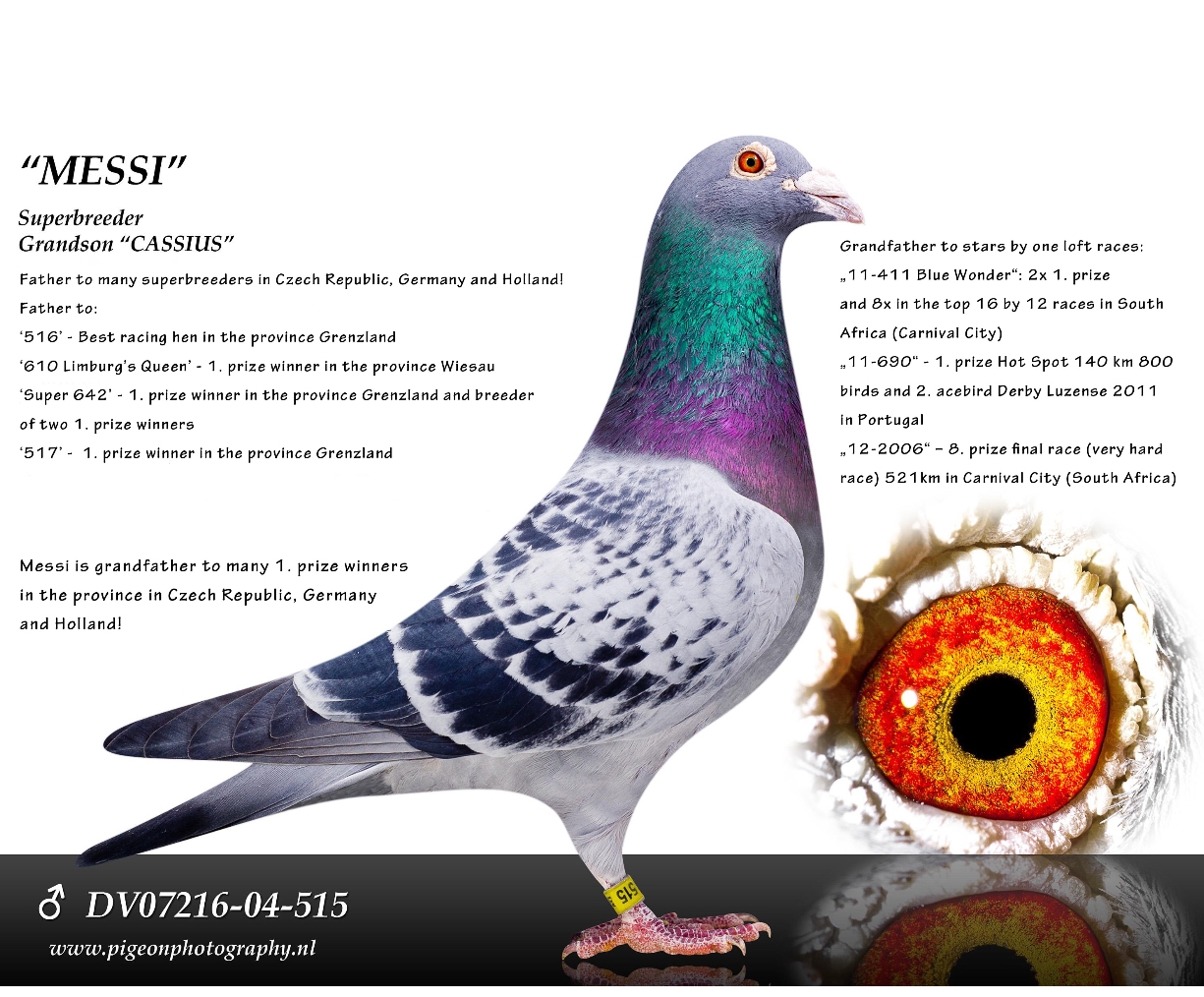 DV 04-07216-515
515
MESSI Koopman x Janssen TATAL LUI 290 REPRODUCATOR TEAM N
MESSI SUPERBREEDER ONE LOFT RACE STAR Father to 10x1. prize +300km!!! Grandfather to 60x 1. prizes,1.ace birds in the province and race in Portugal , Romania, Czech Republic.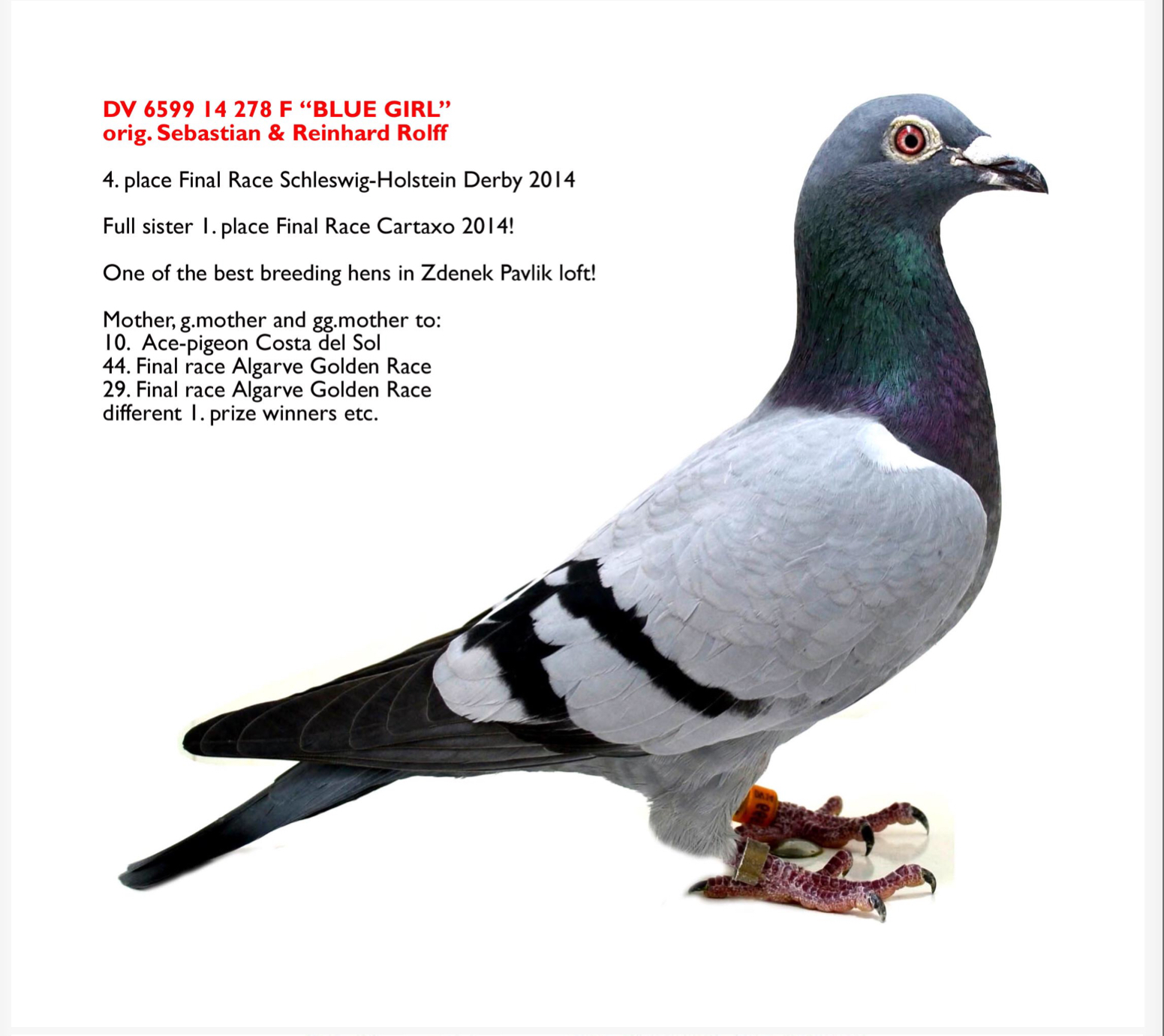 DV 14-06599-278
278
Mama lui DV 05297-17-290 REPRODUCĂTOR TEAM N
BLUE GIRL Roodhooft Won 4th prize finale Schleswig-Holstein Derby , fullsister won 1. prize final Cartaxo Derby 2014! (G-) mother of: Gold - 44 . prize Golden R Algarve 15 As 232 - 6 th semi- national ace bird Superstar 438-11th.
NL 03-2324416
416
SON CASSIUS KOOPMAN; The best son of Cassius.Father to many fantastic racing and breeding birds. Children and grandchildren wins many 1 prizes
DV 96-07216-476
476
Die 476 Janssen* Meulemans KWEEKDUIVIN
Mother of :"114"1 As yearling cock in the region; 51 prizes in 4 years and excellent breeder MESSI SUPERBREDER
DV 13-01193-166
166
Sister won 1;18;27;76 and 89. Prize in Essen 2012 and was 2 Ace bird!
RUHR 2013 Superbreder Wili Sell Winner 2. prize by final Ruhr 2013 in Essen- Germany!
DV 09-06821-292
292
Doughters wons: 1st prize final race derby Cartaxo Portugal 4. prize final race
MISS ROODHOOFT Original Roodhoft Very good Breeding hell granddaughter of superbreder BE 86-480 by Andree Roodhoft!